Training
Having trouble with obedience, or getting your dog to play well with others? We offer a series of training classes along with private lessons to help you address those behavioral issues and develop a good relationship with your dog. Our training options include: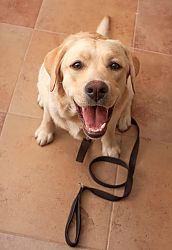 Private dog training & behavior modification
Puppy training & socialization
Beginner obedience
Intermediate obedience
Board & train
Play & train
If you are interested in joining a group or private class, or just simply want to find out more information please call 602-265-3198 and let us know!
Training Sneak Peek
Watch Anya practicing sit-stay, down-stay, and automatic sit.